news
13.10.2016

ROSANNE final conference attracts more than 90 participants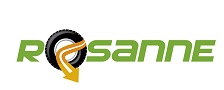 Conference includes overview of measurement methods for skid resistance, noise emission and Rolling resistance properties of road surfaces
The ROSANNE project held its final conference on Tuesday 11th October at project member BRRC's research centre at Fokkersdreef 21, 1933 Sterrebeek (close to Brussels airport) for more than 90 interested people. The Work Package leaders did an expert job of presenting all the detailed project results for skid resistance, noise emission and rolling resistance properties of road sufaces, as well as the common issues concerning texture, reference tyres and reference surfaces. In addition, a demonstration of measurement devices was held outside the venue by members of BRRC. The event also included the launch of the joint FEHRL-EUPAVE-EAPA publication on CO2 savings by maintaining and upgrading roads.
Click on the following links to get the relevant materials from the event:
ROSANNE is a Collaborative project in the Seventh EU Framework Programme which will finish at the end of this month. It aimed at developing/harmonising measurement methods for skid resistance, noise emission and rolling resistance of road pavements as a preparation for standardization. To achieve this, the project has followed the recommendations of key predecessor projects (like TYROSAFE, HERMES, SILVIA, SILENCE and MIRIAM), as well as considered ongoing work in CEN and ISO. The project contributed towards developing/improving standards in the field of working group CEN/TC 227/WG 5 and in some cases ISO groups with which CEN cooperates. Click on http://rosanne-project.eu/ for more information about the project.
Comments: ROSANNE final conference attracts more than 90 participants