news
21.12.2016

Launch of CEDR Call 2016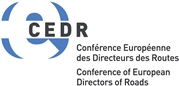 Call focuses on Water Quality, Biodiversity and Safety
The CEDR Transnational Road Research Programme Call 2016 is now open: Rijkswaterstaat, the CEDR member for Netherlands is acting as Programme Manager for this Call. While the general principles guiding the Call for Proposals have not changed, the Rules for submission will be according to the procedures and interpretation of EU procurement law in the Netherlands.
The Call opened on 14 December 2016 and will close on 14 March 2017. See the attachment below for details of the three separate programmes included in the Call along with the links to the relevant documents and the procedure for making a submission.
The Call for Proposals is open to all legal entities in Europe (Programme Safety also allows for USA partners under European consortium leadership).
Files:
·
CEDR Call 2016 Information Dec 2016.pdf
Comments: Launch of CEDR Call 2016