news
09.07.2013

Are you looking to improve your International Project Management skills?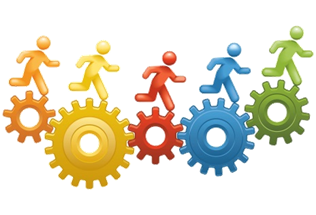 If so, its not too late apply for the next International Project Management training to be held on 13-15th November 2013.
FEHRL has successfully provided several International Project Management training for the past six years. In all, about 100 people from 22 different FEHRL institutes have participated and, strengthened by the experience, many of these have gone on to become European Commission (EC) project coordinators. FEHRL now offers a new course on 13-15th November 2013.
The main objective of the course is to understand the procedures and techniques needed to work effectively in EC and other multinational projects. This course will focus on building teamwork with experts from different nations and cooperating with experts from the public and industrial academic sectors. Lectures and workshops will be performed in English by professional trainers, qualified project managers and EC officials. The programme also includes the visit to the DG RTD and other organisations, which will help participants to learn how to work with members of industry and the EC.
By addressing the project management principles, the workshops aim to:
Assist people with project management from a road research perspective in the development of proposals and to building teams within multi-national projects,

Prepare participants to communicate effectively,

Increase the organisational and financial know-how,
Establish links with experienced project managers.
We are now inviting FEHRL institutes to nominate candidates for the next training course. It will be a combination of work via the internet (using the FEHRL Knowledge Centre) and in Brussels on 13-15th November 2013.
The cost of this three-day course will be 950 euro ex VAT (excluding accommodation and evening meals). Should you be interested, click here to get an idea of the content of the last training course. Please reply by mail to isabelle.lucchini@fehrl.org who is responsible for the organisation of the training as soon as possible.
Comments: Are you looking to improve your International Project Management skills?